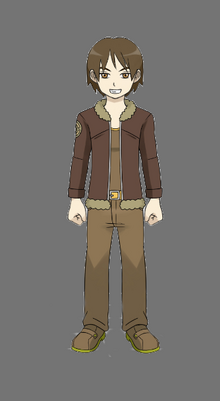 General Information
Edit
Nathan is a sixteen year old trainer who likes to specialize in dark type Pokemon, but doesn't care for his Pokemon at all. He hates Will for defeating him when they met and wants nothing more than to defeat Will in the Ever Grande Conference and become the Champion of Hoenn.
Physical Appearance
Edit
Hair Color: Brown
Eye Color: Green
Height: 5'11"
Weight: 170 pounds
Badges From Last Meeting (Ch. 7)
Edit
No Badges available
Pokemon from Last Meeting (Ch. 7)
Edit
1. Zorua (Zorua) Edit
2. Absol (Absol) Edit
Ad blocker interference detected!
Wikia is a free-to-use site that makes money from advertising. We have a modified experience for viewers using ad blockers

Wikia is not accessible if you've made further modifications. Remove the custom ad blocker rule(s) and the page will load as expected.